Q-5/A-5 History
The Q-5 was designed in the 1958 to fulfil the requirement of a supersonic attack aircraft. Based on the J-6 fighter design, the aircraft was designated Qiangjiji-5 (Q-5) which stands for Attack aircraft 5. Although it was designed by Shenyang, further development and production was assigned to Nanchang. The prototype program was cancelled in 1961, but kept alive by small team and resumed officially 1963. First flight took place on 4 June 1965.
Further modifications were found necessary, leading to flight test of two much modified prototypes from October 1969. Series production was approved at the end of 1969, with deliveries beginning 1970. A total of approximately 1000 aircraft were built, of which nearly 600 were the improved Q-5IA variant. A small number, perhaps a few dozen, of the Q-5IAs were modified to deliver a nuclear freefall bomb.
The nuclear capable Q-5A first flew on 1st August 1970. On 7th January 1972, a Q-5A dropped a 20 kT nuclear bomb on Lop Nor nuclear test site in north-west China.
North Korea was the first export customer for the aircraft, buying 40 Q-5As.
The A-5C (Q-5III) is the improved version of the Q-5I variant. It was flight tested in late 1980 and certified for production on 20 October 1981 and was exported in 1983 to Bangladesh (20) and Pakistan (52).
Upgrade programmes involving Western avionics started in 1986 with France (Q-5K Kong Yun) and Italy (A-5M), but Kong Yun programme was terminated in 1990. The Q-5M (A-5M) made its first flight on 30 August 1988 and 24 aircraft were ordered by Myanmar. Later that year the A-5M prototype crashed and somewhere in the second half of the 1990s the program was ultimately stopped. Some sources report that Myanmar procured 24 A-5Cs instead.
In late 2003, Sudan was reported to have acquired 15-20 A-5Cs (Q-5III) from China, believed to be financed by Iran. Reports indicated that Sudanese pilots were trained in China, Iran and locally in Sudan. Pakistan Air Force instructors were said to be involved in the training of Sudanese aircrew, particularly at Dezful-Ardestani Air Base in southern Iran. In January 2007, two Sudanese Air Force A-5Cs (serials 402 and 403) deployed to Nyala Airport, southern Darfur, with at least one more (410) being deployed later. Sudan failed to submit a prior request to the UN for their deployment, as required under UN Security Council resolution 1591. (source: Air Forces Monthly June 2007)
The Pakistan Air Force retired its remaining A-5 fleet in April 2011 when the last squadron, No. 16 Black Panthers, officially re-equipped with the JF-17 Thunder.
Production of the Q-5 officially ended in 2012.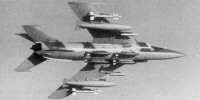 A-5C demo aircraft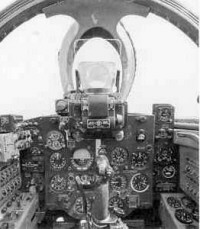 A-5C analogue cockpit